Giveaway:
Check out this great giveaway for the
cutest potty
. I hope I win it for Clayton.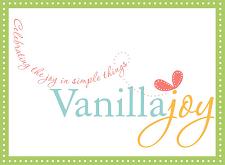 We thought we had an appointment today and planned to put Clayton in Day Care. We finally managed to get a spot because of a cancellation and then realized our appointment was for next week. I decided to bring Clayton to day care anyways. He'd only been to this center on base one other time, so he cried when I left. He's used to the Part Day Enrichment center and loves it now.
Today I went to the library and renewed the Carl Hiasson book, Nature Girl and picked up Cormac McCarthy's Blood Meridian (I am still waiting for The Road...), so that was a success. Then, I searched for a couple of architectural salvage places. I brought the wrong GoogleMap piece of paper, so it wasn't specific enough. I did find one, which was a Habitat for Humanity RESTORE. That was a great success. I found a couple sets of shutter doors and 2 window shutter sets. I want to use them to display my earrings at craft shows. I managed to fit them in the car, just barely. They also had some hanging pegs that I am going to try out. If they don't work for my displaying of purses, they will work on my pegboard in my studio. I also got a ceramic tile to use for paper circle cutting. The directions on the device recommends cutting on something glass or completely flat. Then, I went to Joanne fabrics. I went away with 4 types of cheap fabric: 3 really soft stuff for purses, 3 yards of a pretty patterned silk for $1.50, and some notions...
The only hiccup, was getting a little lost on the way home. I was trying to save time. I didn't get too far off, but didn't save any time.
I picked up Clayton and I guess he stopped crying as soon as I left. He had a great time. I came home and looked at an email from
Tipnut.com
and was led to a neat blog I want to continue using
Everybody Likes Sandwiches.
I want to try making these
granola recipes
.